Om een knuffeldier te maken, heb je verschillende benodigdheden nodig. Ik naai al vele jaren knuffels en ik hier vertel ik welke benodigdheden ik gebruik en waarom. Bijvoorbeeld wat mijn favoriete stoffen materialen zijn en wat voor naaimachine ik gebruik.
Naaimachine
Natuurlijk kun je al mijn knuffel patronen met de hand naaien, maar met een naaimachine zal het zo veel gaan! Ik gebruik een Pfaff naaimachine. Ik raad je aan naar een naaimachinewinkel te gaan en de machine uit te proberen voordat je hem koopt.
De eerste naaimachine die ik kocht was een goedkope, die na een paar maanden werd vervangen. Bij het naaien van pluchen speelgoed is het echt geweldig om de mogelijkheid te hebben om de snelheid van je naaimachine te veranderen. Met de goedkope versie was dit niet mogelijk, waardoor het echt moeilijk was om kleine delen van de pluchen knuffels die ik aan het maken was, te naaien. Daarom raad ik aan om geen naaimachine online te kopen, maar naar een winkel in de buurt te gaan en de naaimachine eerst uit te proberen.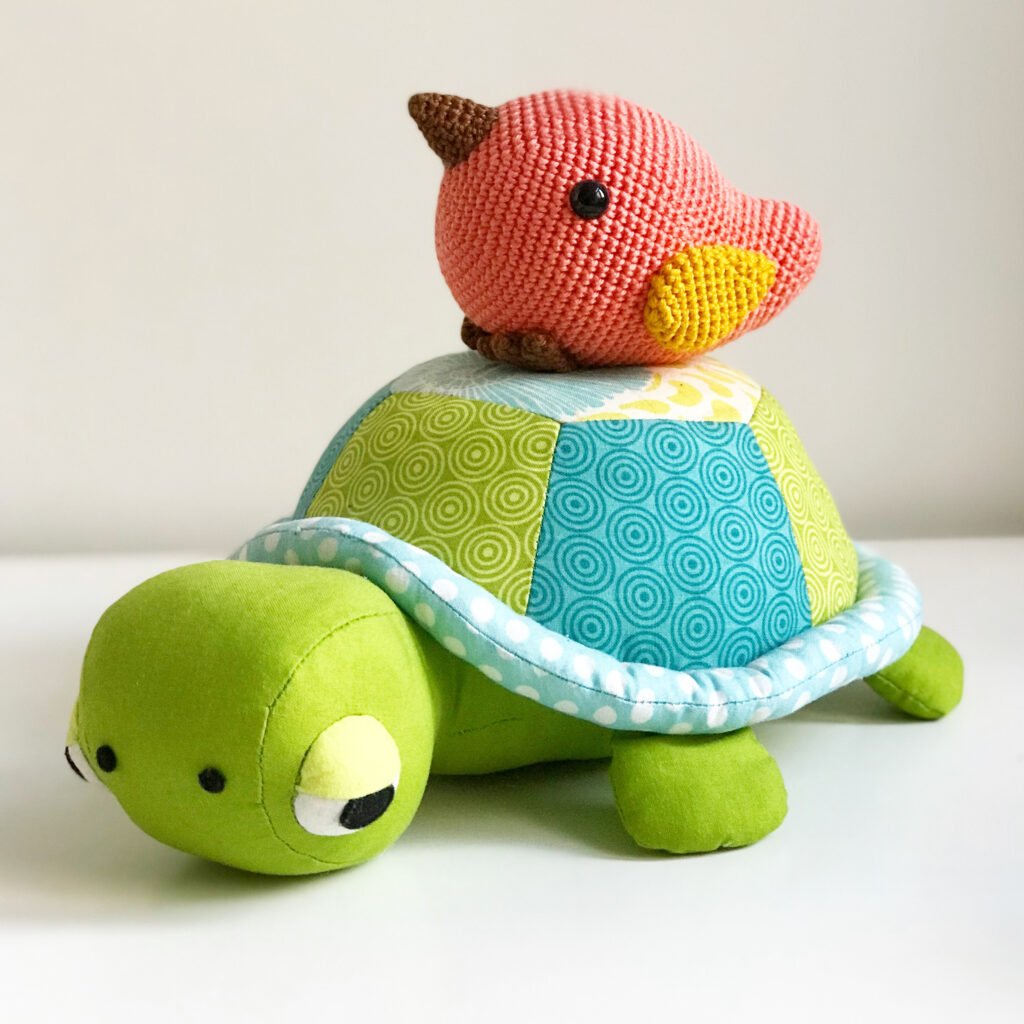 Stoffen:
Katoen: Voor veel van mijn speelgoed gebruik ik katoenen stof, katoenen stof is verkrijgbaar in vele prints en kleuren
U kunt een grote collectie katoenen stoffen vinden op LoveCrafts.com.
Elke knuffel die ik maak test ik eerst uit in witte katoenen stof, daarom kun je al mijn knuffels in katoenen stof maken. Nadat ik het prototype in wit katoen heb gemaakt beslis ik of ik de uiteindelijke knuffel in katoen of een andere stof wil maken.
Minky stof of fleece: De meeste knuffels zijn gemaakt van katoen, maar ik heb ze ook gemaakt met fleece en minky stof. Bijna alle knuffels die je in de winkel ziet, zijn gemaakt van minky stof. Je kunt al mijn patronen met minky stof maken als je dat wilt.
Vilt: Vilt is zeer geschikt voor zeer kleine delen van uw knuffel, zoals ogen. Het rafelt niet. Je hebt geen vliesofix nodig om het op te naaien, je kunt het gewoon opnaaien. Als je wilt kun je een beetje textiellijm gebruiken om het op zijn plaats te houden tijdens het naaien. Je moet een beetje voorzichtig zijn met het wassen van vilt, gebruik het delicate programma op de wasmachine.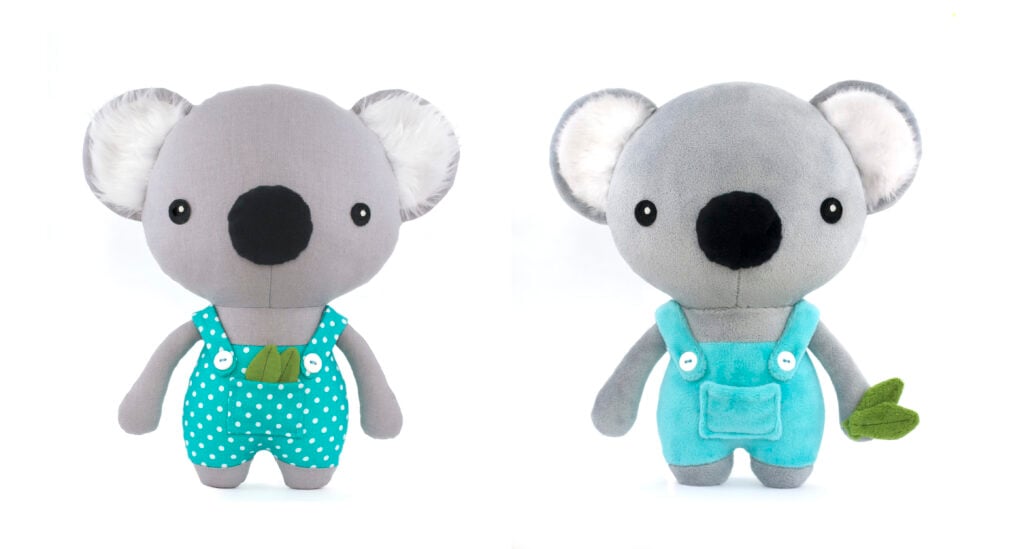 Schaar:
Een goede stof schaar is heel belangrijk! Gebruik je stof schaar alleen om stof te knippen en geen andere materialen, anders word hij bot.
Knuffelvulling:
Ik gebruik meestal Panda vullinghet is echt geweldig om je Amigurumi mee op te vullen. Het geeft een mooie vorm, zonder oneffenheden aan het oppervlak van de gevulde Amigurumi. U kunt ook andere vulling gebruiken, zoals oude kussenvulling, restjes garen etc. Maar panda vulling geeft een mooiere vorm aan een knuffel.

Gereedschap voor het vullen:
Als je je knuffel gevuld hebt, maar een deel wilt herschikken, hoef je niet alles eruit te trekken. Je kunt daar een eetstokje voor gebruiken. Ik vind eetstokjes erg handig gereedschap bij het maken van pluche speelgoed. Eetstokjes zijn een geweldig hulpmiddel om kleine onderdelen van je knuffel op te vullen, maar ook om kleine onderdelen binnenste buiten te draaien.
Ik raad een eetstokje aan, maar de achterkant van een verfkwast werkt ook. Zorg ervoor dat het niet te dun is, je wilt niet dat het door je stof dringt.
Vliesofix / Fusible Web / bondaweb:
Met Vliesofix kunt je een applicatie op stof naaien. Vliesofix is een soort Vlieseline, maar dan een die dubbelzijdig plakt. Je kunt er twee stoffen mee op elkaar strijken. Het is geweldig om details op je knuffeldier te maken.
Met deze tutorial leer je hoe je applicaties kunt maken.
Heb je vragen over wat voor materialen je kunt gebruiken bij het naaien van knuffels, stuur me dan een bericht via het contact formulier
Op deze website staan affiliate links. Dit betekent dat ik een kleine commissie ontvang wanneer de producten aanschaft via deze link. Dit kost jou niks extra, maar je helpt mij en deze blog er enorm mee.