To create a stuffed animal toy, you need several Supplies. I have been sewing soft toys for many years and I will tell you which supplies I use and why. For example what my favorite fabrics materials are and what kind of sewing machine I use.
Sewing Machine:
Ofcourse you can sew all my stuffed animal patterns by hand, but a sewing machine will speed up your work so much!I use a Pfaff sewing machine. I recommend going to a sewing machine shop and test out the sewing machine before you buy it.
The first sewing machine I bought was a cheap one, which was replaced after a few months. When sewing soft toys it is really great to have the option to change the speed of your sewing machine. With the cheap version this wasn't possible, that made it really hard to sew small parts of the plush toys that I was sewing. That is why I recommend not buying a sewing machine online but go to a store nearby and try out the sewing machine first.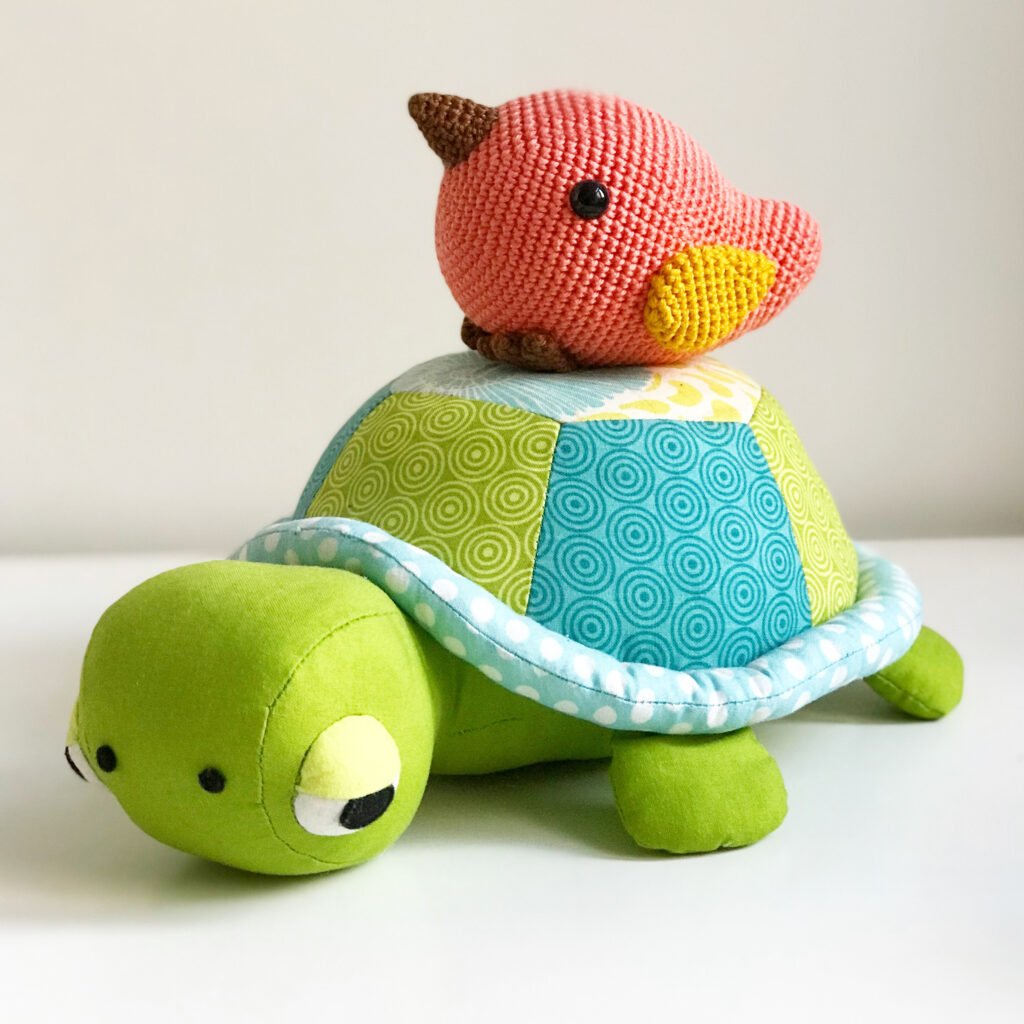 Fabrics:
Cotton: For many of my toys I use cotton fabric, cotton fabric is available in many prints and colors.
You can find a large collection of cotton fabrics on LoveCrafts.com.
Every toy I make I test out in plain white cotton fabric first, that is why you can make any of my toys in cotton fabric. After I made the prototype in white cotton I decide if I want to make the final soft toy in cotton or another fabric.
Minky fabric or fleece: Most of them are made in cotton, but I also made them with fleece and minky fabric. Most soft toys that you see in stores are made with minky fabric. You can make all of my patterns with minky fabric if you like.
Felt: Felt is great for very small parts on your soft toy, like eyes. It does not fray. You do not need vliesofix to sew it on, you can just sew it on. If you like you can use a bit of fabric glue to keep it in place while sewing. You have to be a bit careful when washing felt, use the delicate cycle on the washing machine.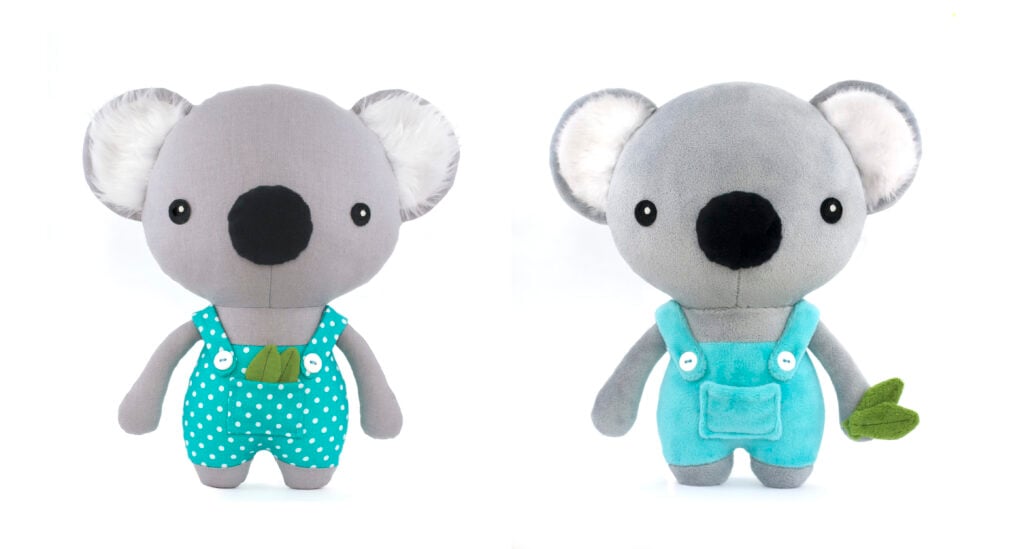 Scissors:
A good pair of fabric scissors is a must! Use your fabric scissors only for cutting fabric or it will get blunt.
Stuffing:
I usually use Fiberfill stuffing, it is really great to stuff your Amigurumi with. It gives a great shape, without bumps on the surface of your stuffed crocheted toy. You can use other stuffing like old pillow stuffing, yarn scraps etc. But Fiberfill will give a nicer shape to your Amigurumi toy.

Tools for stuffing:
The biggest part of your toy will probably be stuffed by hand. If you have stuffed your toy, but decide you want to rearrange some part a bit, you don't have to pull everything out. You can use a chopstick for that. I find chopsticks very handy tools when making plush toys. Chopsticks are a great tool for stuffing, but also for turning your toy right side out.
I recommend a plastic chopstick, the wooden sticks are sharper, the plastic ones are more round, have a smoother surface and are very durable. The back of a paintbrush will also work. Make sure it is not too thin, you don't want it to penetrate your fabric.
Vliesofix / Fusible Web / bondaweb:
With Vliesofix you can sew a applique on fabric. Vliesofix is a double sided adhesive for bonding two fabrics together. It is great to create details on your stuffed animal.
Please check my tutorial on how you can do this.
If you have any questions about what stuffed animal sewing materials to use, please sent me a message through my contact form.
Please note that I use affiliate links. (No additional cost to you) Thank you for helping to support this blog.